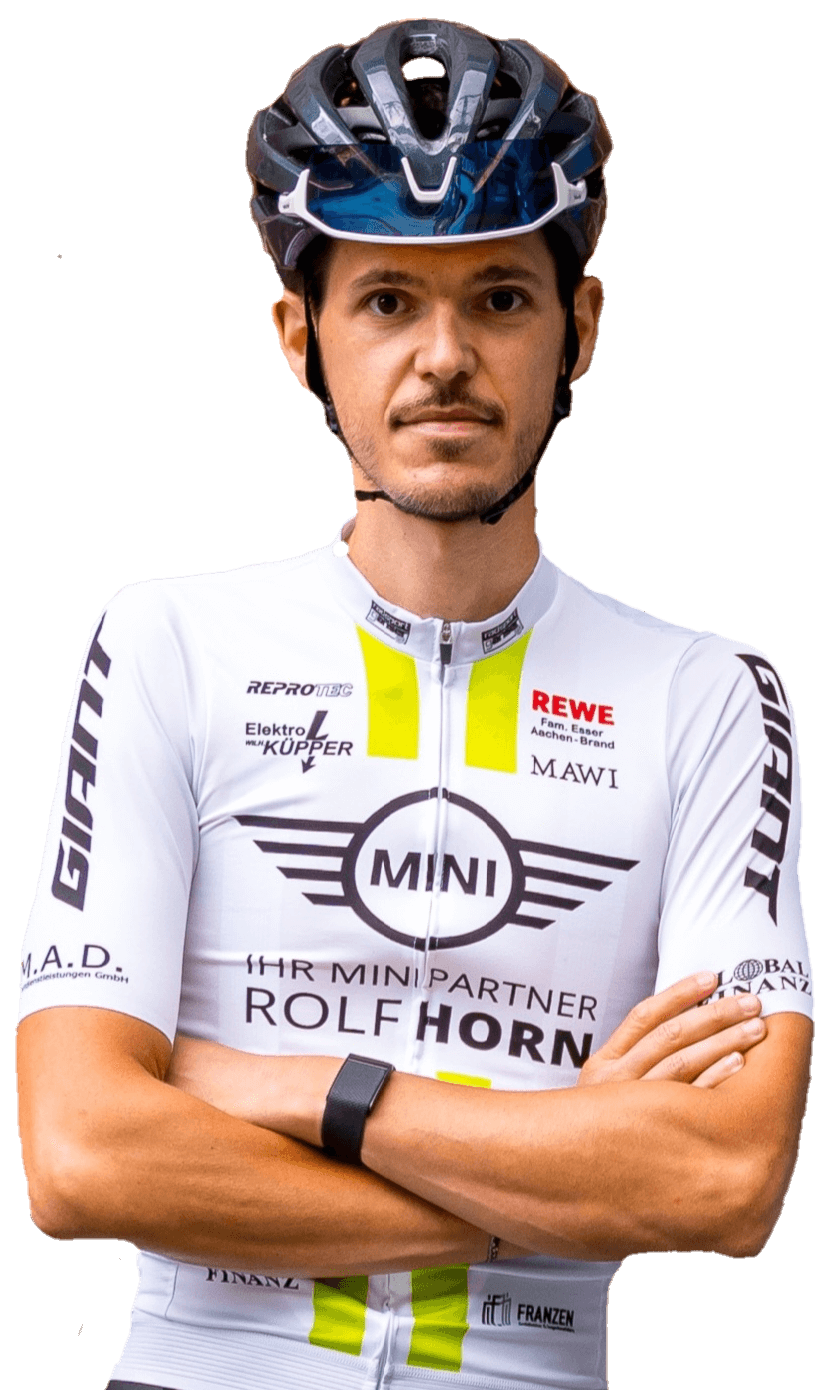 Hello, I'm
I am a boy racing bikes and this is my story. A story driven by a purpose far beyond the podium.
What is it that drives us? Achieving a certain goal? Living in the moment? Surpassing ourselves and pushing our own limits? Over and over again? It's the symbiosis of all these that writes my story. The story of a life behind bars. The story of a boy racing bikes.
The mountains. A place of longing. A place where you can recharge your batteries and completely empty them at the same time. They fascinate me since childhood and this love is still unbroken. Once you've fallen for them, the mountains will never let you go. - Just like cycling.

about
yannic
Yannic Distel
12/09/88
193 cm / 71 kg
48 bpm / 6.8% fat
Burscheid, Germany
MINI Team Düren CT
The NotSoFAQs:

On the bike I prefer hills before echelons, breakaways before bunchsprints and long training-rides before VO2max efforts. Off the bike I'm always up for good coffee, alpine lifestyle, outdoor sports, interior and digital design, podcasts, sneakers, Italian food and Käsespätzle.
The #GOODPARTNERS
Racing bikes means living the cycling life to the fullest. Having the right supportes by your side is therefore an even greater reason to be grateful. And because they are so great, they also got something for you: Get 10 % Off at SIROKO via srko.com/yannic. And 15 % Off at HAMMER NUTRITION with the code Friends-YD at the checkout.